Fidelis have over 25 years' experience in providing an outstanding quality and reliable cleaning and facilities management service. Our management team are all highly experienced in the manufacturing sector, and are skilled in providing first class services and contract management to over 100 sites throughout the UK.
Jardine Motors Group approached Fidelis as they were in the process of setting up three state of the art showrooms, having acquired a large site on Birmingham's Tyburn Road as part of their Mazda, Land Rover and Honda franchises.
They needed advice on how to maintain the premises to the best standards possible as the build continued and into the future.
With many years of supporting motor retail sites, our team have a wealth of knowledge and experience of working in the automotive industry and tailor our services to specifically fit each requirement. We are passionate about helping our clients showcase their ranges in a flawless and admired setting.
We listened to the needs of Jardine Motors Group at such an important time and took a strategic and pragmatic approach to provide peerless hygiene standards right from the start.
Our solution to the Jardine group was to provide daily housekeeping, pest control, washroom services, workshop daily cleaning and grounds maintenance as well as carrying out building and maintenance work to ensure their showrooms are kept to a spotless standard.
We have continued to work with Jardine Motors Group on major contracts and look forward to strengthening our connection with the brand as their success expands.
We take pride in our ability to create and maintain the perfect lasting impression of Jardine's showrooms for their customers, colleagues and visitors.
To be considered a part of the team in such a renowned company is a privilege for us and it brings a great deal of satisfaction to know this is based on our company-wide ethos, with our fantastic and valued team members who carry out our daily work at the heart of our operations.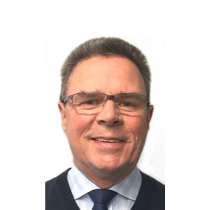 Fidelis have been working on our Birmingham since 2014, and have carried out a number of tasks for us - all to a very high standard. I have been particularly impressed by Fidelis's work ethic, their professionalism both to clients and to staff and their cost-effective service.
 Their attention to detail and 'can do' attitude means I would not have any problem with recommending Fidelis to other businesses.
Roger Dawkins, Group Facilities Manager